Alumni Honors
About Alumni Honors
In 2018 we began a new tradition called Alumni Honors, designed to recognize and acknowledge the contributions of alumni who embody our core values of inquiry, care, integrity, agency, and interconnection.
Each year, Alumni Honors celebrates an alumna/us/x who is a leader in her/his/their field and making important contributions at a local, national, or international level through personal accomplishment, professional achievement, or humanitarian service.
We invite our entire community to nominate candidates: alumni, current students, current and past parents, and current and past faculty/staff. Click here to nominate at any time during the year. Nominations are reviewed on a rolling basis and recipients are honored at Reunion Weekend.
The selection committee consists of the Alumni Council, head of school, and president of the board of trustees. Our honorary chair is Lareina Yee '91, P '21.
2023 Alumni Honors Recipient
Dr. Corinne Rocca '93, Epidemiologist, Professor of Obstetrics, Gynecology and Reproductive Sciences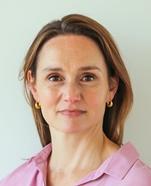 Dr. Corinne Rocca '93 is an epidemiologist whose decades-long research on access to contraception and abortion care (or lack thereof) brings rigorous scientific evidence to the improvement of reproductive health policies and programs in the US and globally.
Corinne's research fuels the work of reproductive rights activists and scholars studying the life impacts of women able to exercise reproductive and bodily autonomy, those who can choose whether, when and with whom to have a child, and in contrast, those who are denied those rights. As a visiting lecturer at universities, and cited in the media globally, Corinne contributes to these important discussions. Her science is used by policymakers and has been referenced to fight state-level abortion restrictions and in US Supreme Court amicus briefs. Corinne's recently published scholarship includes forecasting the harms of overturning Roe v. Wade.
Corinne was a lead investigator of the landmark UCSF Turnaway Study—a five-year study investigating the impacts of obtaining or being denied an abortion among nearly 1,000 US women—gaining insight into what happens when reproductive autonomy is stripped. She and her colleagues found that having an abortion was not associated with subsequent mental health harms, including depression, anxiety, post-traumatic stress, or decision regret for the vast majority of women. This research also gives insight into how being denied an abortion reduces women and children's financial security and can perpetuate domestic violence, especially among people of color and other marginalized populations.
Corinne's colleague Dr. Diana Greene Foster went on to write The Turnaway Study: Ten Years, a Thousand Women, and the Consequences of Having—or Being Denied—an Abortion (Scribner, 2021). In its review of the book, The New Yorker noted "the rationale for so many recent abortion restrictions—namely, that abortion is uniquely harmful to the people who choose it—simply topples."
Corinne received her BS from Stanford University, MPH from Columbia University, and PhD from UC Berkeley. She is a Professor in UCSF's Department of Obstetrics, Gynecology and Reproductive Sciences.
Corinne was nominated by Erica Fortescue '93.
2022 Alumni Honors Recipients
Katharine Gin '90, Co-Founder and Executive Director of Immigrants Rising
Under Katharine's guidance, Immigrants Rising has evolved over the past 15+ years from its original mission of helping undocumented students to pursue higher education to helping undocumented immigrants of all ages with wraparound care such as legal services, mental health services, business support, and more. Immigrants Rising has become a robust organization with a large staff and receives significant financial support from the community, a testament to Katharine's vision. She further extends its reach by holding leadership roles with multiple mission-aligned organizations. Her recognition of undocumented students' needs presciently filled the gap long before President Obama's Deferred Action for Childhood Arrivals (which unfortunately has yet to be resolved) brought the issue to popular consciousness. Each year Immigrants Rising has a significant impact, training future leaders of the movement and serving thousands of clients with support services and financial assistance. Training her clients in the superpower of storytelling is an innovative approach, expanding the impact of Immigrants Rising and all those who serve and support this community. Katharine was nominated by Prudy Kohler, past arts instructor.
Basil Twist '87, Puppeteer
Basil has pursued lifelong dedication to an art form that he has personally advanced to a place of contemporary fine art, highly visible to the general public, while bringing along the next generation of puppetry artists in the process. What is remarkable about Basil as an artist is that he discovered his interest at a very young age, and has pursued mastery of the artform his entire life. After UHS, he quickly recognized that the college path he was on was not a good match for him and course-corrected, moving to New York and immersing himself in puppeteer circles, fashioning his own boots-on-the-ground education, and eventually earning a place at the famed École Supérieure Nationale des Arts de la Marionnette (still the only US citizen to graduate). He invented abstract, non-representational puppetry, and has received wide acclaim from esteemed critics and institutions alike for dozens of magnificent, magical, wholly original productions. Basil was nominated by Claire Myers '86.
2021 Alumni Honors Recipients
Click below to watch the video recordings of Mark Burford and Chris Raisbeck telling the stories of their personal journeys.

Mark Burford, PhD '85, R.P. Wollenberg Professor of Music at Reed College, and chair of the American Studies program
Mark's seminal 2018 book, Mahalia Jackson and the Black Gospel Field, is the product of an exceptional career of scholarship and teaching. Celebrating Jackson's excellence and virtuosity as an artist, the book has received multiple prizes, including the Otto Kinkeldey Award from the American Musicological Society for the outstanding book in musicology by a senior scholar. Mark's research and treatment of Jackson and other Black artists such as Sam Cooke have made a significant contribution to the field of musicology. In Mark's own words, "What is most gratifying about receiving the Kinkeldey Award, beside it being the top honor in my field, is the fact that the book was measured against the entire range of musicological scholarship, from the Renaissance to Bach and Beethoven to high modernism," says Burford. "For a study on Black gospel music to be recognized in that context suggests shifts in the intellectual terrain of the discipline more broadly and affirms the questions that I pose at the heart of my classes."
In addition to Mark's role as the R. P. Wollenberg Professor of Music at Reed College, he is the Chair of the American Studies program and teaches critically important classes on comparative race and ethnicity studies. Through this work he is able to mentor and influence an even greater number of students. The R. P. Wollenberg chair is named for past Reed trustee Richard P. Wollenberg, and is given to professors who embody Wollenberg's personal mission: to challenge students to think critically and in turn to help them become more effective citizens.
After his graduate studies at Columbia University in the 00s focusing on eighteenth- and nineteenth-century Austro-German concert music, Mark was director of high school education programs at the Weill Music Institute at Carnegie Hall, connecting youth, families, students, community members, aspiring artists, and educators with creative musical experiences, and harnessing the power of the arts to make a meaningful difference in people's lives.
Mark was nominated by Bruce Lamott, UHS music instructor from 1980-2016
Christopher Raisbeck '81, certified medical assistant and LGBTQ community advocate and volunteer
Chris has dedicated his life to serving the community. In the first half of his career, Chris was a middle-school biology teacher, health educator, grief counselor, and more, building architecture for the heart, body, and soul of those experiencing life transitions that were mostly neglected by the dominant culture at the time. He did this work with courage, compassion and strength that points the moral compass in the right direction for the rest of society.
Chris's selfless service has touched people in all walks of life and at all stages of life. He was a pioneer in AIDS/HIV education, incorporating this topic into his middle school and high school sex education curriculum in the early 1990s. And it is impossible to measure the positive impact he made on the state of California by helping GLSEN establish its presence here.
After decades of teaching in the classroom Chris evolved to become a certified medical assistant, helping individuals at their most vulnerable. Today in his role with HealthRIGHT360 working at a Covid quarantine and isolation hotel, he is once again at the forefront of health education serving San Franciscans during the national crisis brought on by Covid-19: those who are experiencing homelessness and those unable to live with family due to infection, among others.
A lifelong volunteer, Chris has served: Shanti Project, working with HIV/AIDS patients in the 1990s; Sisters of Perpetual Indulgence, a seminal queer community service group in San Francisco; and, most recently with the Sisters, by handing out PPE masks on the streets of San Francisco. He is a founding member of the UHS LGBTQ Alumni Affinity Group.
Chris was nominated by Katie Hultquist '92.
2020 Alumni Honors Recipients
MONIQUE W. MORRIS EdD '90, SB '86, P '19
Monique's life has been devoted to shining a light on institutional bias and racism, identifying and documenting ways communities of color are adversely affected by government and social policy. Along the journey, she has been a tireless traveler, educating others who are finding their voice in the discipline of social justice on how to effect change. Her work is intersectional and holistic, urging us to look up from the page and see the big picture.
Monique is the co-founder and president of the National Black Women's Justice Institute. She has held leadership roles with such influential bodies as the NAACP; the Thelton E. Henderson Center for Social Justice at the Berkeley School of Law; and the California Subcommittee on Reducing Racial and Ethnic Disparities have amplified her voice. Her TED Women talk in Dec. 2018 is climbing toward 2 million views.
Monique's work rose to popular consciousness when Massachusetts Congresswoman Ayanna Pressley hosted the world premiere of the film version of her influential book PUSHOUT: The Criminalization of Black Girls. Soon after, Congresswoman Pressley introduced H.R.5325 - the Ending Punitive, Unfair, School-based Harm that is Overt and Unresponsive to Trauma (P.U.S.H.O.U.T.) Act - legislation to end the punitive pushout of girls of color from schools and disrupt the school-to-confinement pathway.
Monique is also graduate of Summerbridge San Francisco, and she is the parent of a UHS alumna.
Nominated by Deborah Cohler PhD '87
Jeff is at the leading edge of public health policy in our country. He is not only a physician who has dedicated his life to the care, health and well-being of those less fortunate, he is a talented administrator and educator, a special combination that has given him the tools and vantage point to improve community well-being, pursue health equity and advance social justice.
In his current role as the policy advisor with the Philadelphia Department of Public Health, Jeff is focused on substance use prevention and harm reduction, and works to implement programs and policies that save lives, reduce the number of people initiating drug use, and ensure that individuals in active addiction receive the resources they need. He is a leader on the team working to open what would be the first sanctioned supervised injection site in the country, helping educate the public to understand that addiction is a medical problem, not a moral failing, and ensuring widespread access to naloxone, a life-saving medication that reverses opioid overdoses.
Jeff was named to the inaugural list of "40 Under 40 in Public Health" by the de Beaumont Foundation in 2019. He is a Presidential Leadership Scholar, a fellow in the College Physicians of Philadelphia, and a faculty member in the MPH program at the University of Pennsylvania, teaching classes on substance use as a public health issue. He has published multiple peer-reviewed articles to advance knowledge in the fields of public health and health policy research.
Nominated by Heather Duncan, UHS science instructor 1997-2011, and Adam Tewell '00
2019 Alumni Honors Recipients
Jaime Teevan, phd '94
Jaime Teevan '94 isn't changing the world, she's helping you do it. Her title is chief scientist at Microsoft, and she works with product leaders across all of Microsoft's experiences and devices to shape the company's bold ambitions for productivity. She's using science to build the tools that make it easier for you to achieve your goals. She does this by drawing on her experience as a researcher at Microsoft Research, where, from 2006-2017, she invented, published, and patented novel approaches for applying artificial intelligence to web search and task management; studied machine learning and information retrieval using large-scale log analysis; and became a recognized world leader in computing research with 220 publications, 12,263 citations, and an h-index of 52 (as of this publication). Jaime has a Ph.D. from the Massachusetts Institute of Technology in Computer Science, but, remarkably, did not take a single related course until her second year as an undergrad at Yale.
Jaime's tenure at UHS was a time for exploration. Her mother was diagnosed with breast cancer right before her ninth-grade year started, and, while she didn't realize it at the time, she can see now this deeply influenced her high school experience by forcing her to focus on what really mattered to her. She fondly remembers taking a broad range of classes that interested her versus being on a specific track. These included art history with Prudy Kohler, physics with Tucker Hiatt, and math with Matt Holdreith. Junior year she spent in Barcelona with the School Year Abroad program despite "not seeing myself as a languages person." She remembers passionate student debate about the Gulf War, and permission from the administration to attend an important anti-war protest off-campus. She credits UHS with instilling in her a growth mindset and giving her the courage to challenge boundaries. Now, as an expert in artificial intelligence, she describes these attributes as more important than ever as people must increasingly teach, learn from, and challenge their tools.
At Yale, Jaime took courses on autonomous systems and learned how to build robots, "coaching" a robotic soccer team that participated in RoboCup, the robot complement to the World Cup. Web search was just starting to emerge, so for her senior thesis she developed an approach that used link analysis to help people find web pages. She then sold that approach to one of the first internet search engines, Infoseek, and worked there for a year after graduating to help them implement it.
Jaime went on to receive multiple advanced degrees, deepening her knowledge of computer science by conducting rigorous research, formulating problems, challenging assumptions, and adding new knowledge to the world. For her first eleven years at Microsoft, her role was to continue this research in an academic think tank setting similar to Bell Labs, asking and answering questions about human behavior and technology, publishing award winning papers, and contributing significantly to the field. Since 2012, she has also advised graduate students at the University of Washington in Seattle as an affiliate professor.
Much of Jaime's research focused on using AI to help people make productive use of their time and, as a working mother of four boys ages ten to fourteen (including twelve-year-old twins), this is something she benefits from directly. She developed "microproductivity" as a way to algorithmically break large tasks down into a series of microtasks. Her research showed that it is easier to do a task via microtasks, and that the approach makes tasks more resilient to the barrage of interruptions we all experience. She even found that microproductivity can help you engage in focused work because, although it is hard to start a task, it is easy to do a simple microtask that can then draw you into the larger task. Jaime draws on her experience as a mother not just for her research, but to support women pursuing computer science careers. For example, she has worked with academic conferences to help them implement better support for attendees with children.
Though research gave Jaime a lot of space to explore interesting topics, in 2017 she decided it was time to push herself to learn entirely new skills and ways of having impact. She accepted a job as the technical adviser to Microsoft's CEO, Satya Nadella, where she was responsible for helping him formulate technical strategy and track key industry and scientific trends. In that role she found that while she was an expert on AI for productivity, she did not (yet) know anything about actually building a company that uses AI to help people be productive. She spent a year learning about how Microsoft's products are developed, sold, and delivered before moving into her current position as chief scientist.
Jaime offers this advice to those who want to follow a similar career path as hers: "Don't over-optimize for short term rewards. Following a career path is like orienteering or navigating in an unfamiliar landscape. You need to be responsive to the environment you're in, but you can't get distracted from finding your true north and making progress towards where you really want to get to."
Nominated by Eleanor Hicks '94
Minh Tsai '89, SB '85
Minh Tsai '89 is the founder and CEO of Hodo Foods, manufacturer of organic plant-based products. Hodo has grown from a niche business into a thriving national brand in just fifteen years, and is about to double its manufacturing space—again.
Minh is making a low-carbon-footprint, plant-based diet a realistic alternative for everyone by handcrafting excellent delicious product, and evangelizing for this lifestyle. Hodo's tofu and yuba based products are organic and non-GMO, using soybeans sourced from U.S. farms. Hodo products are used by Michelin star, trend-setting chefs around the country, and available in thousands of grocery outlets and farmers markets. The Hodo factory in West Oakland has 180 employees, many of whom live in the community.
When Minh arrived in the United States at age 11 from Saigon, he spoke Vietnamese and a few dialects of Chinese. His facility with languages helped him pick up English and find his way quickly. Compared to Saigon, San Francisco seemed small, and he saw it all on his hour-plus, two-bus ride across the city from Visitacion Valley Middle School to the Summerbridge after-school program at UHS.
Minh credits Summerbridge with "giving me a safe space to blossom… giving me a roadmap to navigate the educational system I would not otherwise have had. As Summerbridge Co-founder and Director Lois Loofburrow would say, 'You would have been successful regardless, but your path to success is a result of the expectations and exposure from Summerbridge.'"
"At Summerbridge I was required to meet the expectations of a challenging academic environment, which formed me for University High School. Expectations at UHS were equally high and, remarkably, came with guidance and a support system to allow every student to succeed in their own way."
Minh went on to become a Summerbridge San Francisco teaching fellow, the director of Hong Kong Summerbridge (which just celebrated its twenty-year anniversary), and, in 2000, a board member of the national organization, now called Breakthrough Collaborative.
Minh matriculated to Columbia University where he studied Asian American literature and political science as an undergraduate, and went on to receive his masters degree in economic development from Columbia's School of International and Public Affairs. In his twenties and early thirties, he worked as an investment banker and a management consultant, loving the intense international travel, coming full circle as a global citizen. Fifteen years ago, he left the corporate world, disillusioned by the politics of senior management, ready to go forward on his own terms.
He chose to start a specialty food company because yes, he loves tofu and, from a practical standpoint, food is recession-proof. He also noticed there was no premium high-end purveyor competing in the space (think Scharffenberger, Blue Bottle, or Cowgirl Creamery). Because he was the first one to make artisanal tofu at a commercial scale, there was no blueprint for manufacturing and marketing such innovative plant-based products. He's figured it out as he goes, including designing his own manufacturing equipment. Minh is a media darling. The press is happy to feature him when telling the story of the evolution of vegetarianism that first gained widespread popularity in the 1970s.
Today, Hodo manufactures 50,000 pounds of 100% organic plant-based products per day. The production line operates twenty-four hours per day, five days per week. Hodo products are sold wholesale for meal kits, restaurant chains like Chipotle, Silicon Valley corporate cafeterias, and even to the U.C. Berkeley dorms. You can find the Hodo brand in national chain supermarkets like Target and Whole Foods; and it's listed as an ingredient on the menus of Michelin-star restaurants Daniel, State Bird Provisions, Greens, Slanted Door, and more.
Minh believes Hodo's greatest strength is its employees and he takes pride in this extended family. Ninety percent of the 180-person West Oakland factory workforce is made up of immigrants. Minh encourages and supports employees in learning English and supporting their families' integration into the workforce by providing flexible working hours. Employees are cross-trained in multiple departments (including Minh's own responsibilities) so they can fill in for each other and understand the big picture of the business. Management is committed to helping all employees move up when they're ready, within Hodo if there's an opportunity or with another company. Hodo provides 100% coverage of health, vision and dental benefits, and offers a 401k program with four percent matching, unheard of in this industry. Employee turnover, typically 150% for a food manufacturing business, is less than twenty percent. The City of Oakland Workforce Development program has taken notice, recruiting Minh to evangelize for the best practices Hodo has pioneered.
In addition to Hodo, Minh has a consulting practice working with food start-ups, and is co-parent to two teenage boys. In these capacities, he can share the secret ingredients to success inspired by his roots at Summerbridge and UHS: high expectations and a strong support system.
Nominated by Will Hartley '89
2018 Alumni Honors Recipients
DR. NJEMA FRAZIER '88, SB '84
Dr. Njema Frazier '88 says her hobby is changing the world.
In the twenty years since obtaining her PhD in nuclear physics in 1997 and rising to a place of leadership within the field, Njema has been a lifelong mentor to youth and emerging professionals just beginning their path, specifically focused on increasing the number of underrepresented minorities in STEM professions.
GEORGE WATSKY '05
George Watsky '05 (known professionally as Watsky) is an accomplished artist who has experimented with and mastered multiple genres: rap, poetry, music, writing, acting, and directing. He has been dedicated to his craft since his high school days as a poetry slam champ when he broke new ground with his 2005 spoken-word play, "The Fuse," the first ever student-written main stage production at UHS.